SIMS Parent App/Website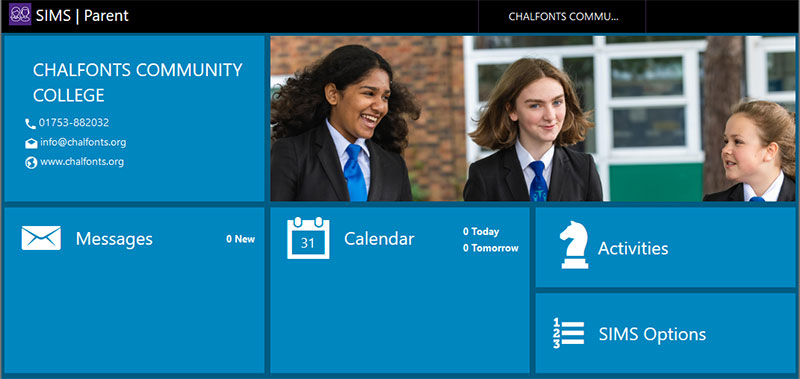 The SIMS Parent App and Website contains your child's timetable, a place to update the data we hold about you and your child, and in time more features, such as reports.
Before you can use SIMS Parent, you will need to register.
You will receive an email from Capita SIMS (noreply@sims.co.uk). If you cannot find this email, then please check your junk folder and ensure that it has not been marked as SPAM. The email will contain a unique registration code and link to enable you to register. You will need to have the date of birth of one of your children who attends The Chalfonts Community College. You will need to set up either a Microsoft, Google, Facebook or Twitter account. You can use an existing account (e.g. a Hotmail account) or create a new one online. They are free and easy to set up and you can use any valid email address and password. Please do not use the 'Sign in with SIMS ID' as this will not work.
Open the email and click the link or the website URL as instructed. A new internet browser window will open and you will be asked to login.
Only members of staff of the college can use the SIMS ID option. Click the relevant icon for the third party account and you will be directed to sign in using your existing details. You will be guided through the login process. Once logged in, you will be asked it you want to authorise SIMS Parent to use your account.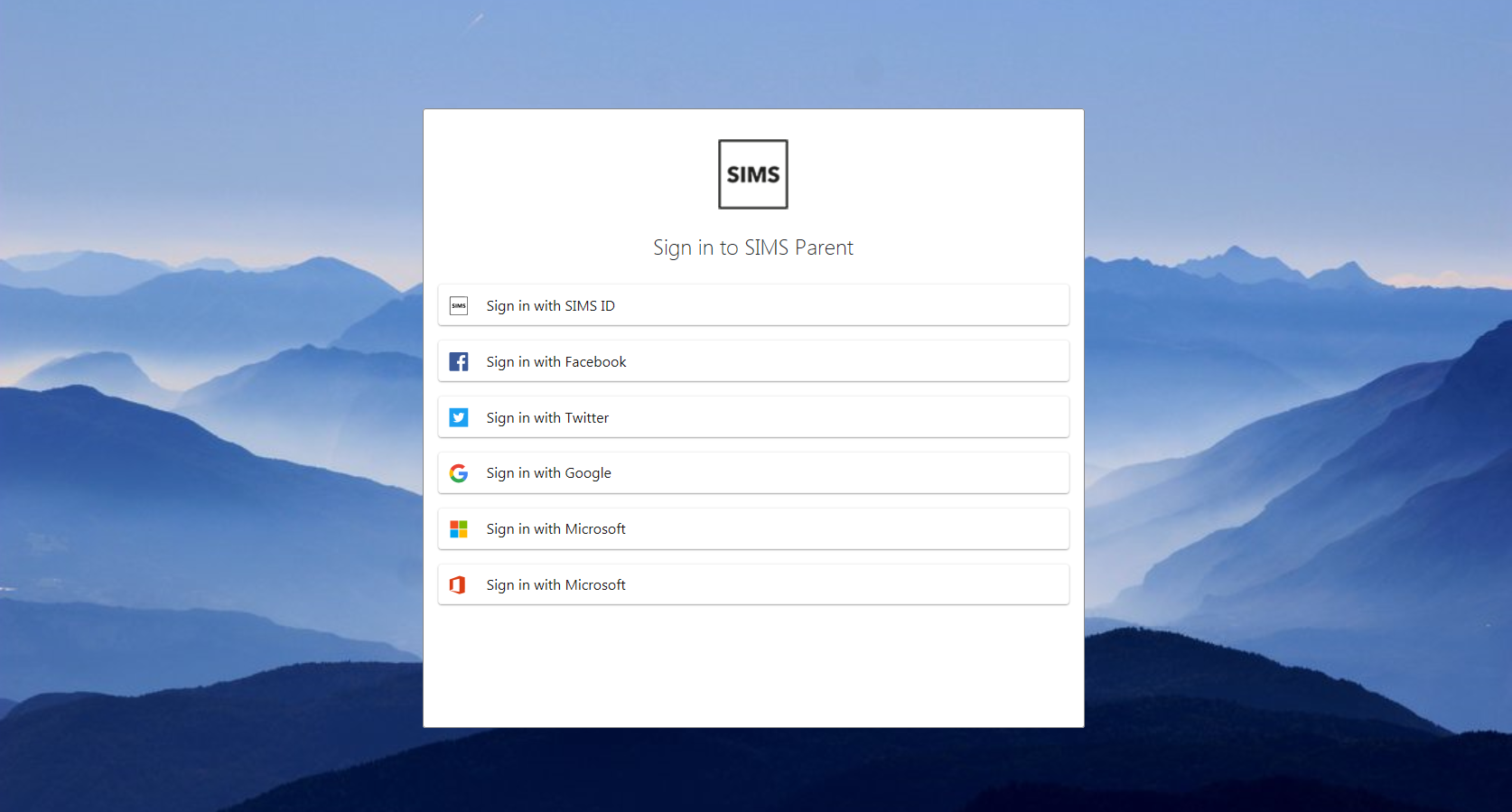 You will now be asked to enter your Invitation Code. If you were able to use the click this link in the email then the code field will automatically be populated, if not then use copy and paste to take the code from your original email.
Enter the requested date of birth. This is for security purposes only and this information will not be used in the SIMS Parent system.
Click the Register button to continue.
Once the registration process is complete then you can sign in via: www.sims-parent.co.uk or by downloading the App for iOS and Android devices, found in the respective app stores.
Data Collection
The SIMS Parent App, supports GDPR data accuracy by collecting the most up-to-date data on pupils and parents. The app enables the college to send notifications to parents reminding them to update their details, as well supporting the safe transfer of any data and the upkeep of what is collected. This feature will replace the annual data collection sheets that the college used to use on parent consultation day (Learner Review Day).
You can now update the following information for the student: Student Info, Addresses, Telephone and Emails, Medical Details, Cultural Information, Dietary Needs, Nationality and Passport and Parental Consent for photographic use and emails.
You can also update your own information including: Contact Information, Address, Telephone and Email.
Once you click Submit Changes, the information will be sent to the college to approve. During this time, Data Collection will enter a read-only state where you can still view the child's record but will not be able to alter it. The data for the child will still reflect its original state until the college has approved the changes.
You will receive an email confirmation once the college has approved your changes.
You can update the data collection sheet at any time throughout the year.
As we roll this out, more features of the SIMS Parent App and website will become available. More details will be sent out at that time.