Chalfonts Swim Team 10th Quickest in England!
Our intermediate boys swimming team of James Convery, Jack Eden, Billy Lee-Knowles and Max McGarvie had qualified for the National Relay Finals in the Olympic pool in Stratford. I believe that this is only the second time in Chalfonts' history that we've had a team reach this stage of the competition – the last time was in 2015 with three of the same team members! To put this into perspective, they were already one of the thirty quickest secondary school swimming teams in over 3000 schools that could have entered the nationwide event.
The finals took place on Saturday 18th November at the London Aquatics Centre; a pool graced by Olympic
legends such as Michael Phelps and Rebecca Adlington! Each of the thirty quickest qualifiers from all over
the country were placed in one of three "heats", with any team that qualified in any of the top 10 fastest
times from these "heats" racing in the overall final later in the day.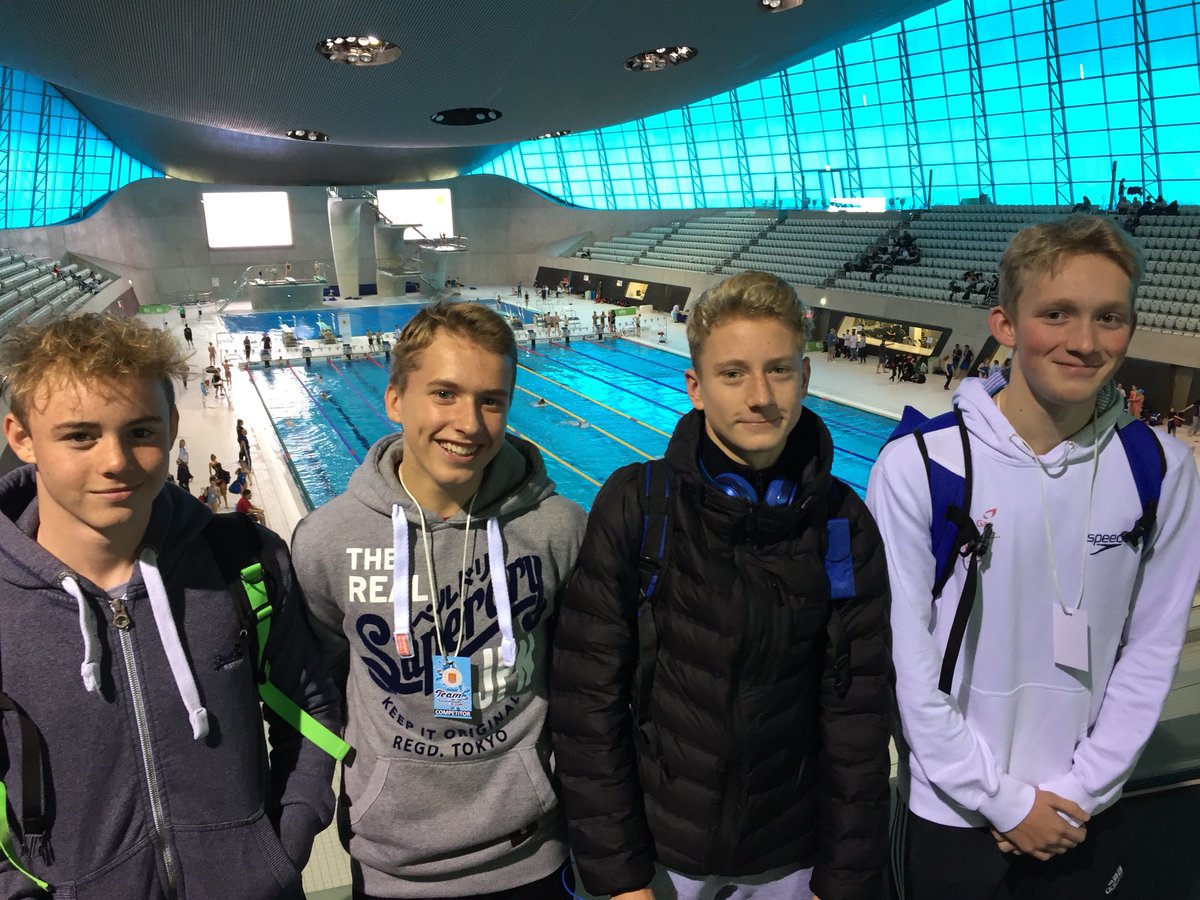 The boys competed in both a 4x50m Medley Relay and a 4x50m Freestyle Relay. The standard and speed
of the races were unbelievable, as the top schools for swimming such as Millfield School, Plymouth College
and Mount Kelly battled for the top prizes – these schools are basically feeder schools for the UK's Olympic
standard swimmers.

Our team put in some exceptional performances in the heats of both races, finishing 15th overall in the
4x50m Medley and 10th overall in the 4x50m Freestyle. The placing in the latter ensured we qualified for
the overall final later in the day; a feat that we didn't quite achieve two years ago! Proving that the
qualifying times were accurate, in the final we again finished 10th, securing our place as the 10th quickest
team in the country!

Huge congratulations to Billy, James, Max & Jack; officially our fastest ever swim team!
Mr H D'Arcy, Leader for PE