Parent and Student, Teacher Association
Welcome to The Chalfonts Community College Parent & Student, Teacher Association
The Chalfonts Community College has an active parent teacher association which fund raise throughout the year. Our aim is twofold: firstly, to raise funds to provide additional facilities or equipment for the students beyond those which can be funded by the college and secondly, we hope to provide an opportunity for parents and students to get together at events and have some fun.
We really do appreciate your support at our events and plan to continue the tradition during this academic year.
If you would like to join us or help out at our events throughout the year you would be most welcome. Regular meetings are held at the college.
Contact Details
Christmas Fair Total
The Christmas Fair raised a fantastic total of over £3,000!!! So many thanks for all the support in organising and attending.
The votes are in for what to spend the fundraising money on. There was a resounding request to buy All Weather Canopies allowing the kids to be outside at break times even if the weather is a bit blazing or a bit drizzly. The SLT and PaSTA are working together to find the best solution. If any parents have a connection to companies who sell these then please get in touch.

Lucky or Unlucky?
The Lucky or Unlucky Quiz was held on Friday 13th March at The Chalfonts Community College. There were 92 people in attendance. We had 6 question rounds plus a picture round. Apart from the winning trophy which will stand in the trophy cupboard in the reception at the school with a picture of the winners and their team name, the most coveted prize was the pack of luxury toilet roll awarded to the winner of the Heads and Tails game. We also had prizes for the furthest flown paper plane and there were spot prizes too. All who attended said they had a great night and we've had some lovely thank you notes too.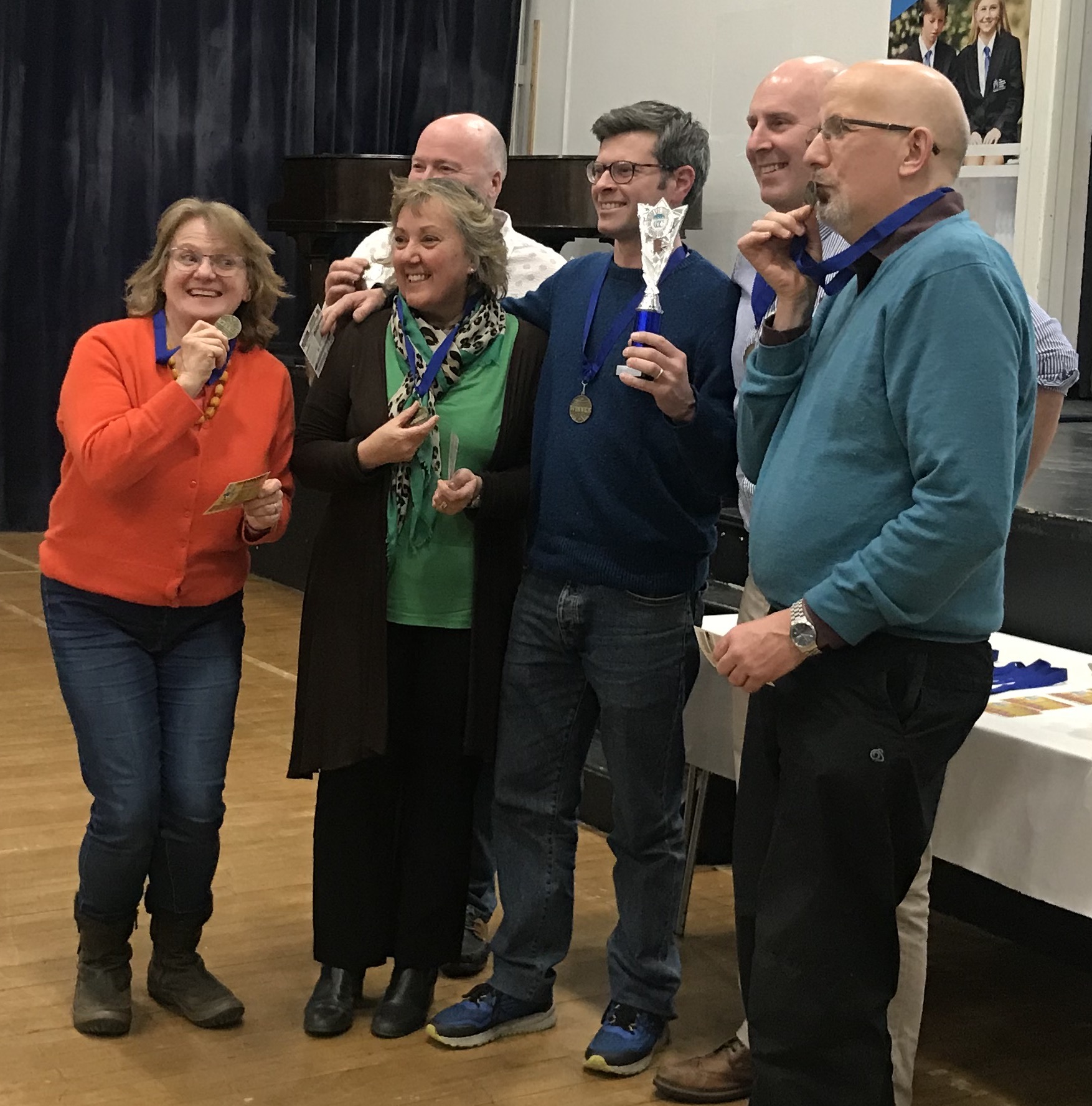 Winning team: The Jolly Farmer