SIMS Parent App/Website
To help you access information about your child, we're requesting you register for the SIMS Parent App. This is available online via the SIMS Parent Website, or via an App on Apple & Android phones. If you haven't already done so, please check your email for the invitation. Instructions are below, with detailed instructions on our website. Any issues, please email us.
Detailed instructions are on our website here.
Basic instructions:
Click Accept on the Email Invitation
You need to 'Sign in with' one of the options below and link your existing Facebook/Twitter/Google/Microsoft account to SIMS. Please do not use 'Sign in with SIMS ID'.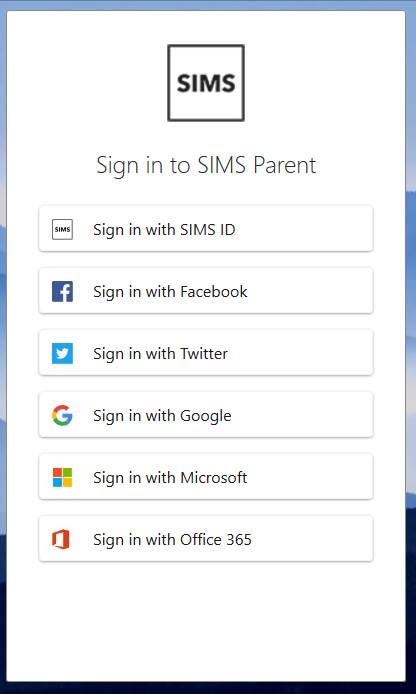 It will then ask to confirm a date of birth. It maybe your own or your child, depending what information SIMS holds for you/your child.
Once registered you'll be able to access https://www.sims-parent.co.uk